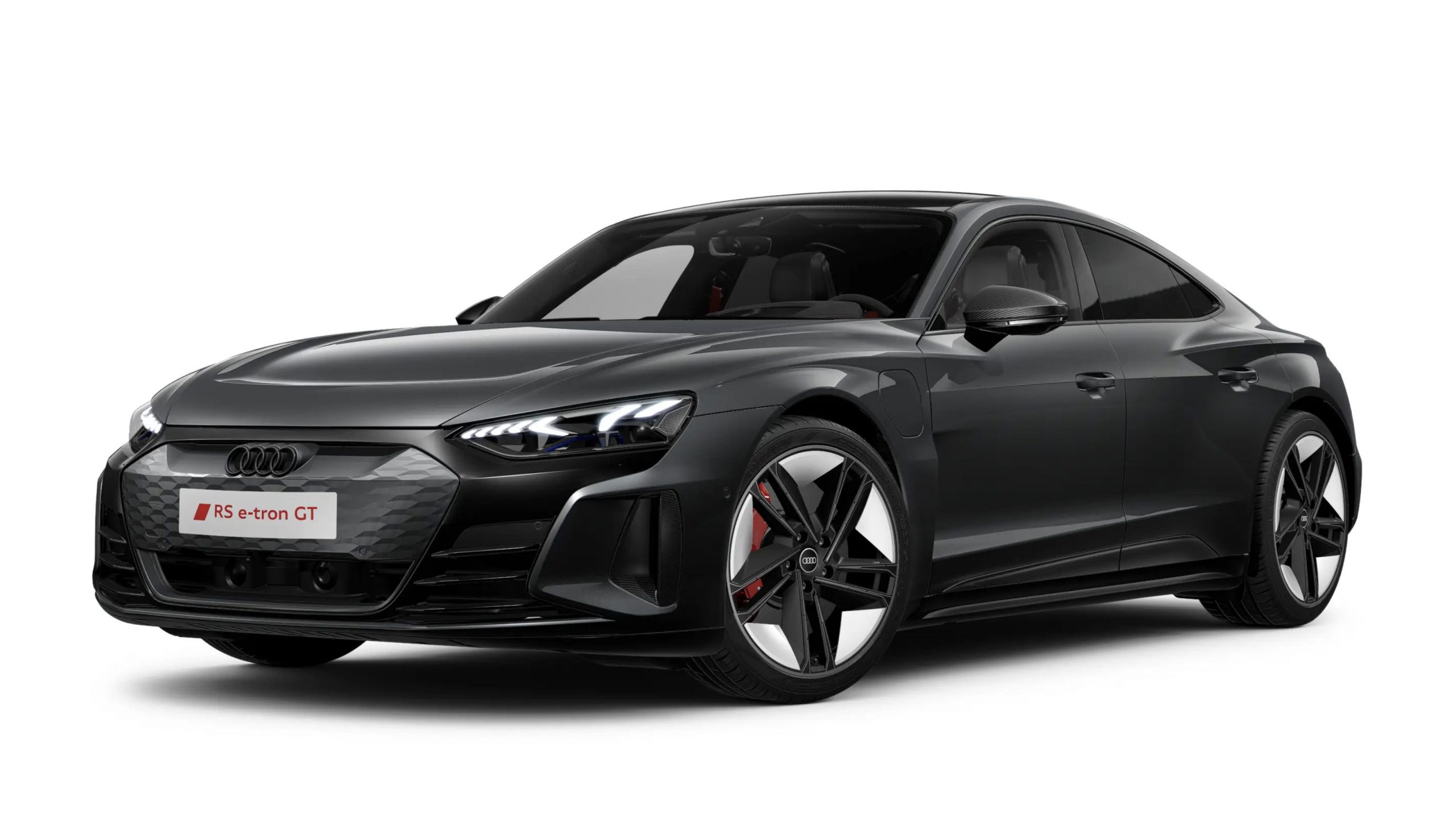 Pure energy and progressive performance.
Statement of progress.
Inspired by aerodynamic performance. Progressive luxury inspires our vision to further intensify an emotional driving experience. Live RS performance in a new electric era. Join a group of the elite few, book a test drive today.
ABOUT SERVICES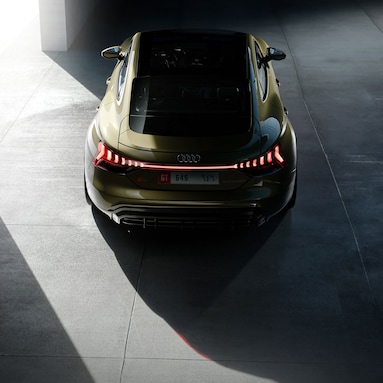 01
Sensory dynamics.
Electric driving, intense pleasure: In the spirit of a gran turismo, the high-tech suspension offers comfort, sportiness and everyday usability.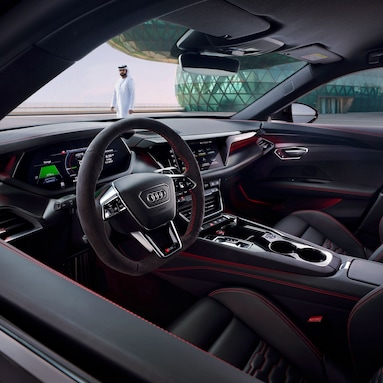 02
Center of the Audiverse.
Everything in the Audi RS e-tron GT is focused on the center of the interior: the driver.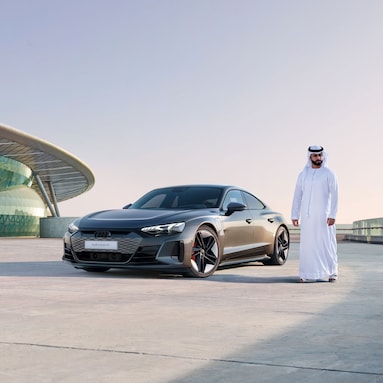 03
The art of design.
Sculptural design and dynamic proportions are unmistakeable marks of an iconic Audi RS model.
The ultimate RS expression.
The ultimate RS expression.
The RS design packages are a sign of race royalty. The RS red design package adds striking interior accents through contrast stitching in express red. The RS grey design package underscores the design of the vehicle interior through a combination of high-quality materials and steel grey contrast stitching. Book a test drive today.
ABOUT SERVICES
The contemporary, flowing design continues in the Audi e-tron's interior; it's sweeping dashboard adding to the feeling of space and housing the two large MMI touch screens and the Audi virtual cockpit. The touch screens feature haptic and audio feedback, creating a clean and streamlined interior environment while still placing control of the e-tron's vehicle systems and infotainment literally at the driver's fingertips. Combined with the voice command and multi-function steering wheel, the driver remains in complete control while still remaining completely focused on the road ahead.
ENGINEERED TO GO THE DISTANCE
Whether for a weekend trip or a longer trip – with a maximum range of up to 484 kilometers², the Audi e-tron is eminently suitable for long journeys. The large high-voltage battery and an intelligent recuperation system do their part.