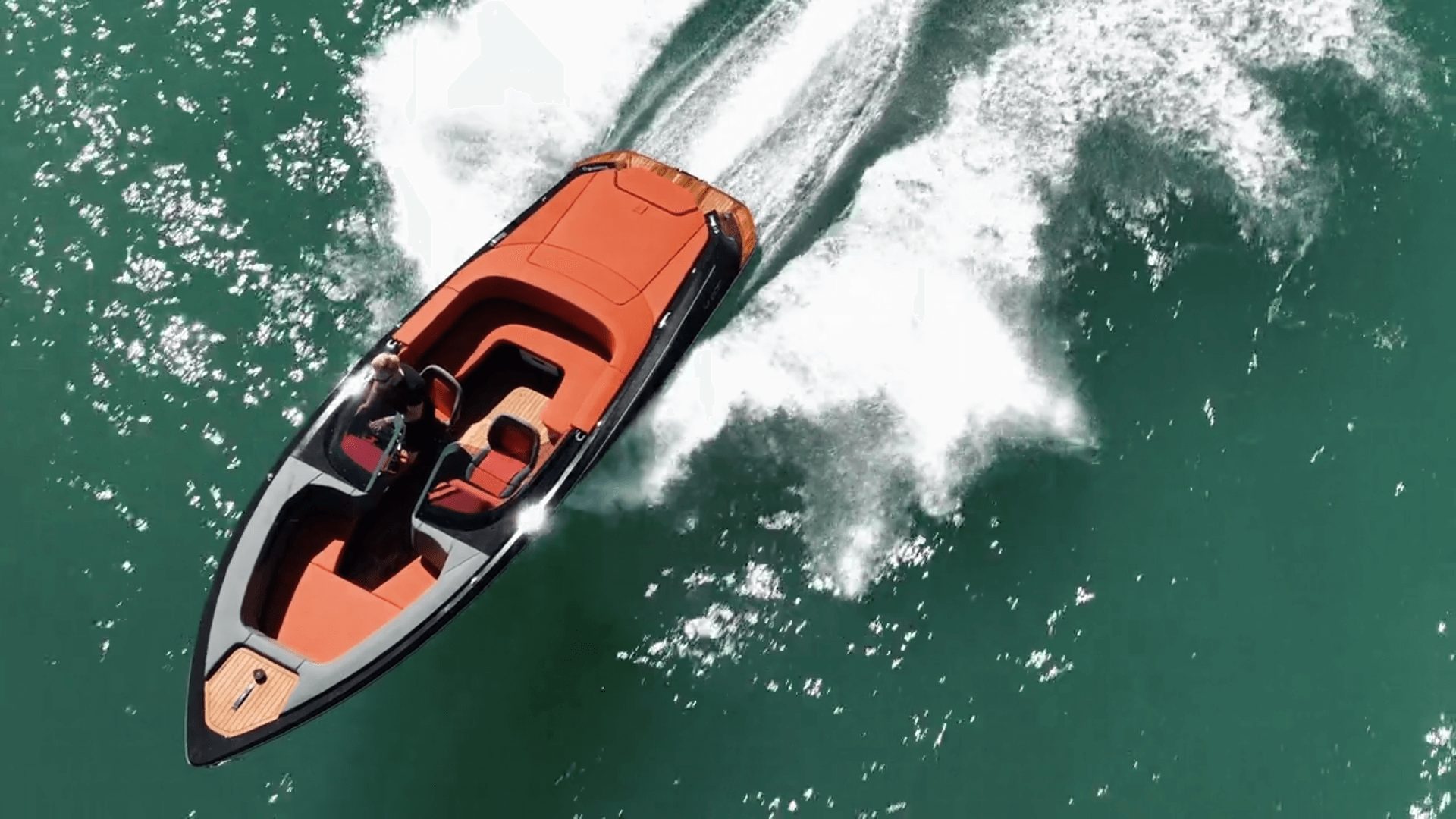 Since 2000
Electric Yachting
Marian Boats now available in the Middle East, combine consummate craftsmanship with state-of-the-art technology. They build environmentally-friendly boats with supreme manufacturing precision and harbour a genuine passion for quality and innovation. Their electric engines are a worthy match for any conventional motor boat.
Boats
Four models – one goal: The thrill of piloting an excellently designed boat. Each of these electrically-powered boats is a supreme, precision-built water craft and shows our commitment to genuine luxury and technical expertise.
M 800
Marian's new flagship has now arrived! The Marian M 800 sets new standards in waterborne dynamics and design sophistication. The hull was specially designed to give the highly efficient electrically-powered boat even greater range and further optimise its top speed.
M 800 Spyder
The Marian M 800 Spyder is the bowrider version of our successful flagship. To create even more space for the passengers, the foredeck was completely redesigned.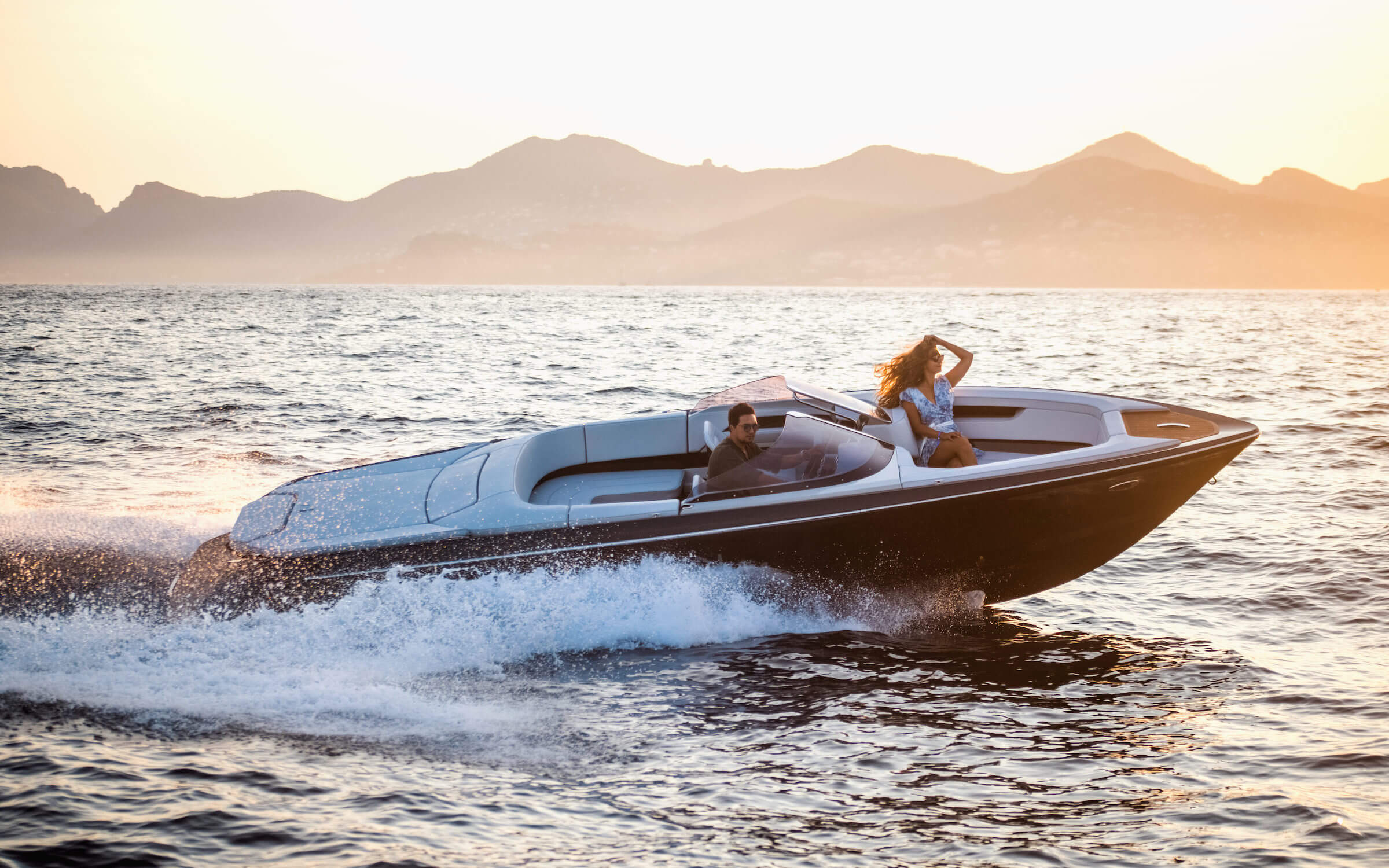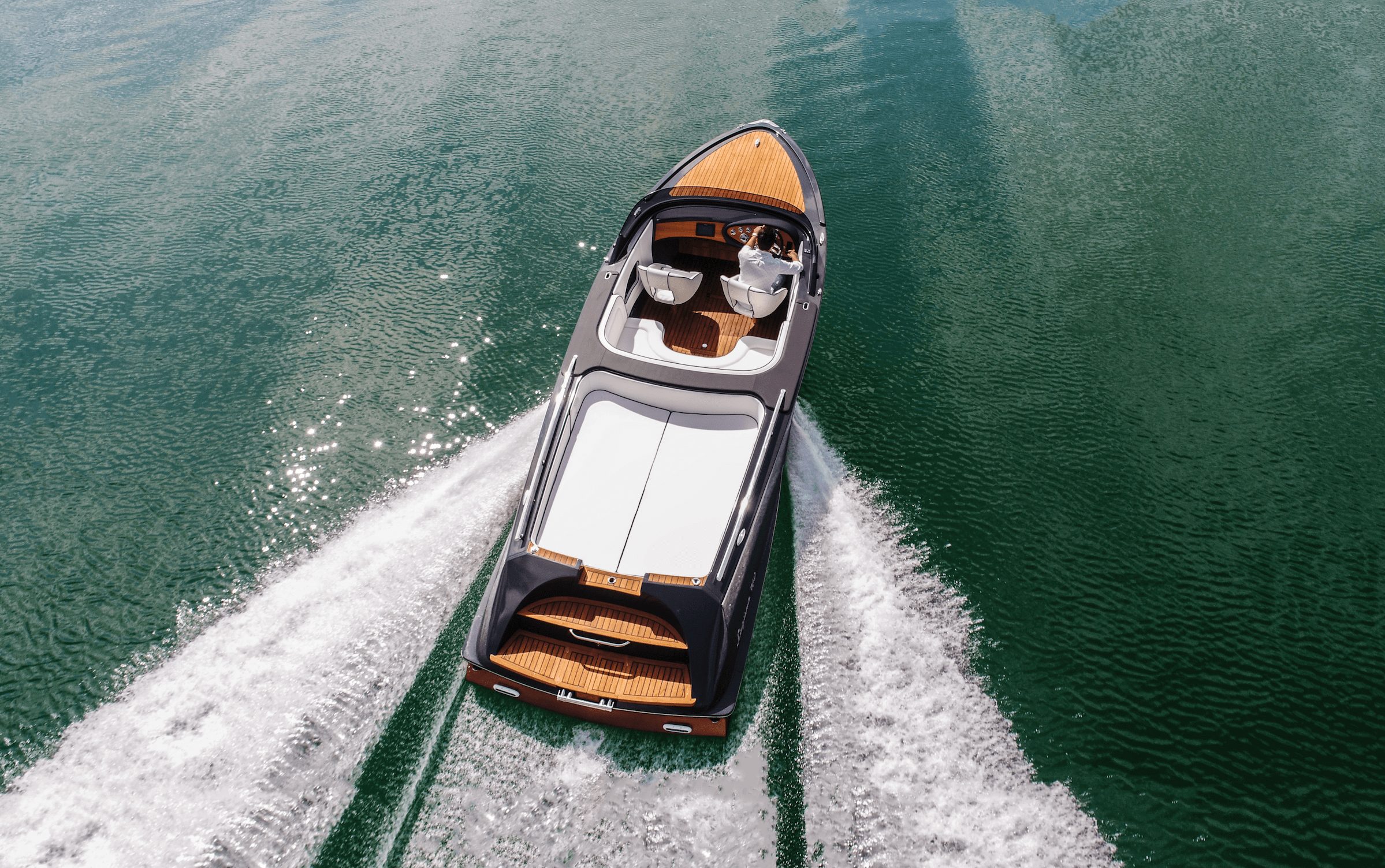 Laguna 760
A top-class electro-yacht: Timeless, elegant design is blended with high-performance technology along all 7 metres of this craft — to produce a top speed of 53km/h.
Magic 640
The ideal layout of the cockpit, sunbathing surface and swim platform produces a stylishly designed electro-yacht measuring 6.40 metres in length, and great waterborne dynamism.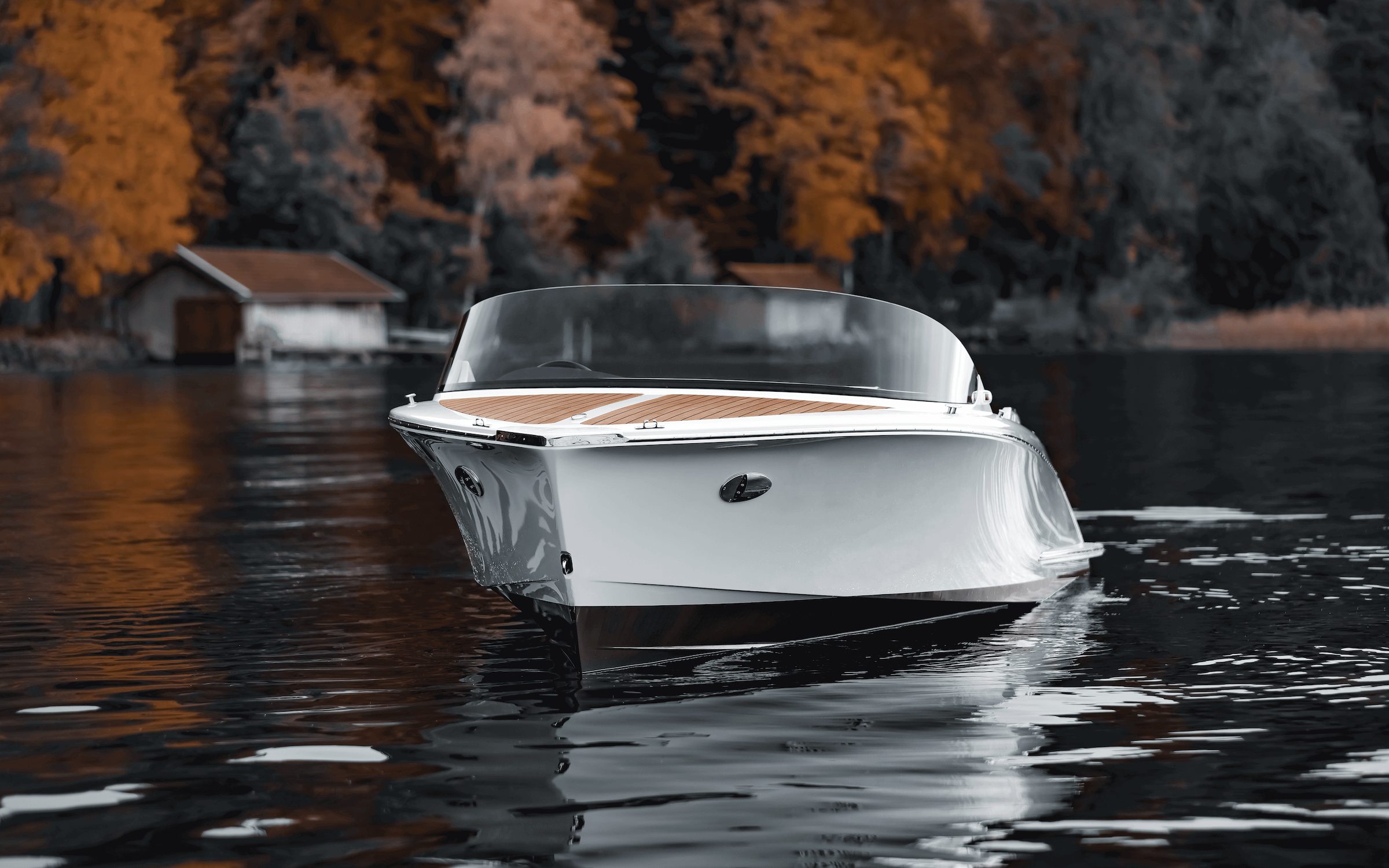 Join the MARIAN family.
Please select the electric boat of your choice
M 800
M 800 Spyder
Laguna 760
Magic 640
If you make a reservation for a MARIAN, you will secure a production slot for 45 days and will have the opportunity to configure your boat and sign a final purchase agreement during that time. However, due to high demand, MARIAN reservations made today are expected to be delivered at the end of September 2024.
M 800

Price starting at 804,400 AED
M 800 Spyder

Price starting at 845,355 AED
Laguna 760

Price starting at 364,287 AED
Magic 640

Price starting at 251,863 AED
Delivery

September 2024
Due Today

25,000 AED
Ex. factory price.
40% payment at configuration & 60% upon delivery; reservation deposit is refundable up to 45 days.
Benefits of electrically-powered boats
Green motion
We need to start thinking about tomorrow – today, if we are to make sure we leave following generations a world worth living in. Marian Boats is making its own contribution with pioneering developments in the field of E-mobility. Our yachts are driven by environmentally friendly electric motors that directly compete with conventional combustion engines. Moreover, our efforts also show there are more sensible and efficient alternatives to fossil fuels.

100% emission-free means no CO2, no carbon monoxide, no nitrogen

Just plug in and recharge.

There's no need for petrol canister refills, and electro-boats don't release oil or use fuel – so the seas & oceans remain clean.

Silence! Electric engines don't generate much noise, either.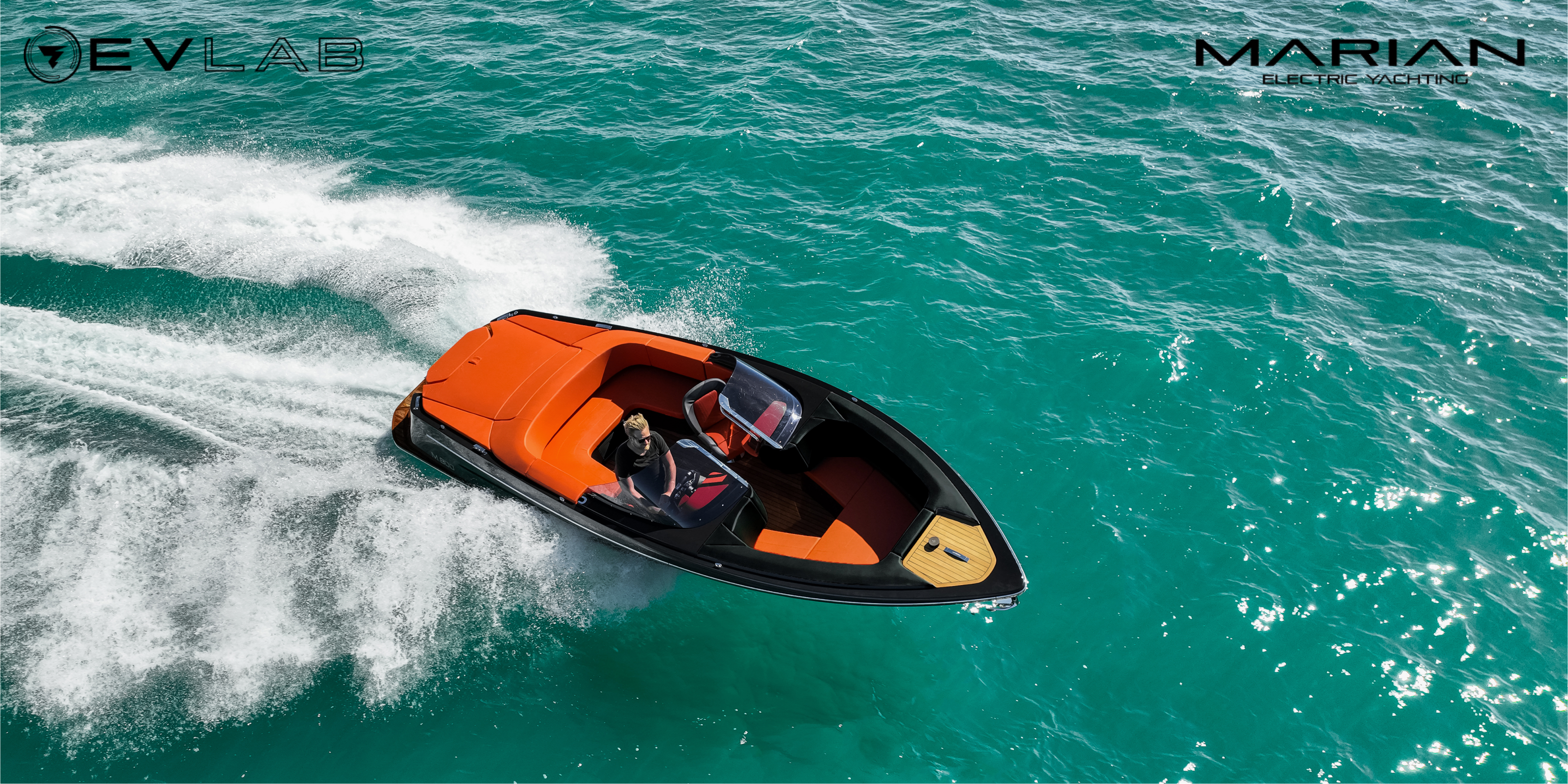 EVLAB partners with MARIAN Electric Boats as the exclusive distributor in the Middle East
We are thrilled to announce our new partnership with EV LAB as our Marian boats dealer in Middle East. As a multi-brand electric mobility platform, EV LAB is dedicated to driving the transition to sustainable transportation and promoting the benefits it provides to air quality, the overall environment, and diversified economic growth. We believe that their commitment to sustainability aligns perfectly with our vision for providing eco-friendly and high-quality boats to our customers.
Alex Marian, Executive & Head Of Sales, said " Joining forces with EV LAB is a strategic and significant milestone for Marian boats, especially in Dubai, where EV LAB is an established player in the electric mobility market. This partnership represents our unwavering commitment to delivering high-quality boats to our customers worldwide, while promoting sustainable transportation solutions. With EV LAB's extensive knowledge and passion for the field in addition to our 20 years of family business experience, we are confident that our boats will reach a wider audience and contribute to creating a more sustainable future.''
Kevin Chalhoub, Founder & CEO at EV Lab, said "We are delighted to announce our exclusive partnership with MARIAN Boats for the Middle East region. This collaboration allows us to expand our sustainable transportation solutions by offering innovative electric boats that cater to coastal communities. The shipping and maritime transportation accounts for about 10% of all transportation sector emissions. We are extremely enthusiastic about introducing one of the first electric boat solutions in the Middle East and about decarbonizing the transportation."
We are excited to work with MARIAN Electric Boats and make a positive impact on the industry together.
Marian electric boats are available now for SALE in the Middle East, UAE (Dubai, Abu Dhabi, Sharjah, Ras Al Khaimah, Umm Al Quwain, Ajman).
Models include: Marian M 800, M 800 Spyder, Laguna 760, Magic 640
For more information to order contact [email protected] or +971585414500