Electric Vehicles have been around since earlier than even gasoline cars. Here's a brief look at
the history of EV's.
1832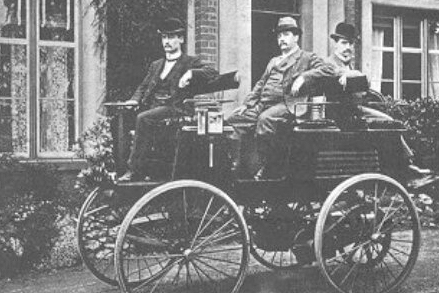 The world first crude electric "carriage" is born. Fashioned out of a horse carriage, and having only primary cells, it was one of the first attempts at personal transport
1832
1894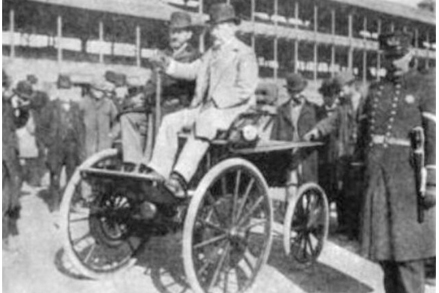 Pedro Salom and Henry Morris develop the Electrobat, an electric car that would become successful and even be used as a New York tax cab
1894
1898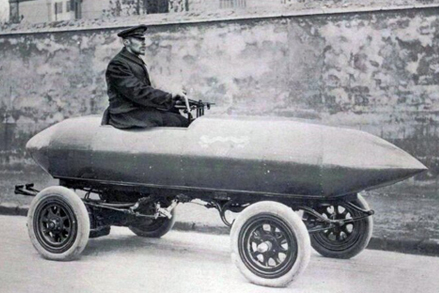 Count Gaston de Chasseloup-Laubat of Paris sets the first known speed record in a car, going faster than any human before at 39.245 mph (62.8 km/h) in his electric Jeantaud. This earns him the nickname "Electric Count." Incidentally, the world record lasts for just a few days before being beaten by another electric vehicle.
1898
1910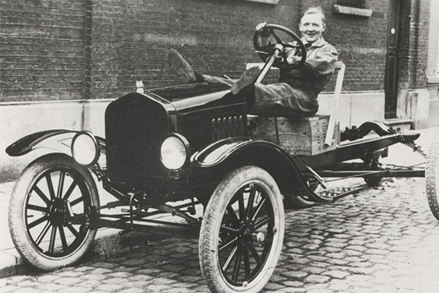 The invention of the electric crank for gasoline engines meant that gasoline cars became the choice of transport for automobiles for the upcoming years.
1910
1959-1961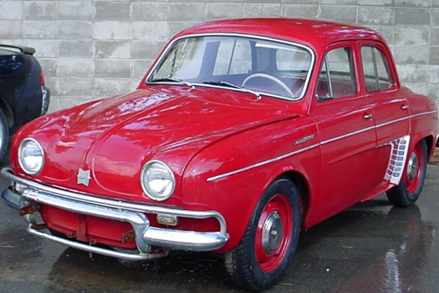 The Henney Kilowatt, a small electric car, is produced by Henney Coachworks and the National Union Electric Company. It achieves a top speed of 60 mph (97 km/h) and a range of 60 miles (97 kilometers), but its high price keeps away potential buyers.
1959-1961
1996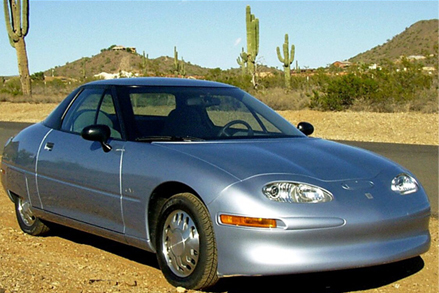 The first 660 EV1s produced are built with GM lead-acid batteries with an advertised range of 70–100 miles (but closer to 60). (Later, they were upgraded to Panasonic lead-acid batteries and had a realistic driving range of 90 miles. Starting in 1999, 457 Gen2 EV1s had NiMh batteries, with a top range of 160 miles.) The EV1 is produced until 2003, but is only available for lease.
1996
2008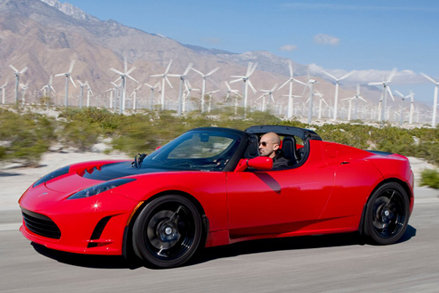 Tesla launches the Roadster, the first long range electric vehicle with over 300km of range. It was the first glimpse of the potential of electric cars.
2008