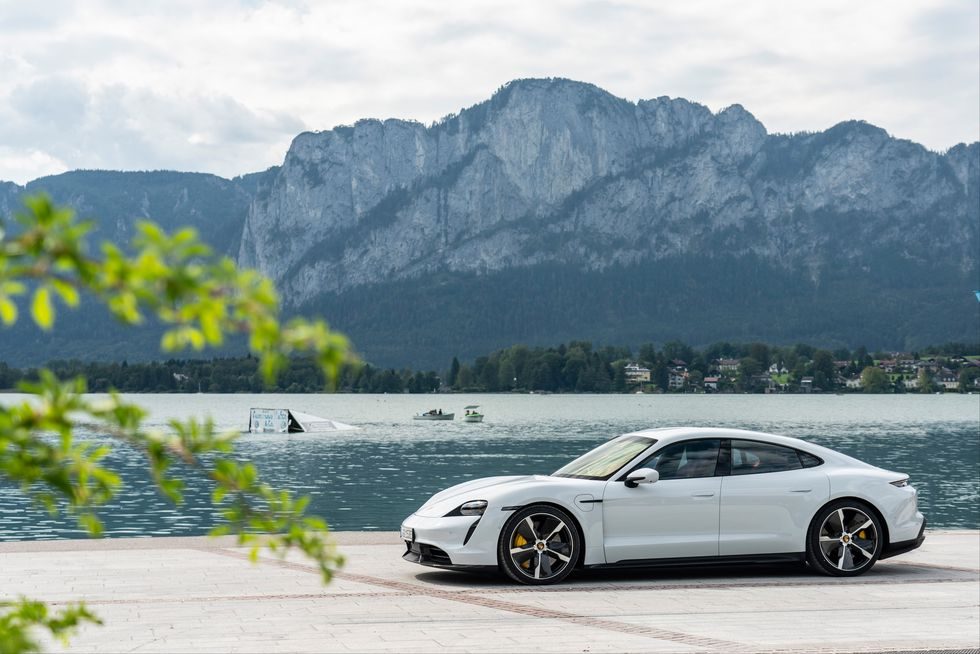 Three body shapes.
The Taycan is the pure expression of a Porsche electric sports car. Striking proportions, timeless and instantly recognisable design, and a perfect blend of performance with everyday usability.
ABOUT SERVICES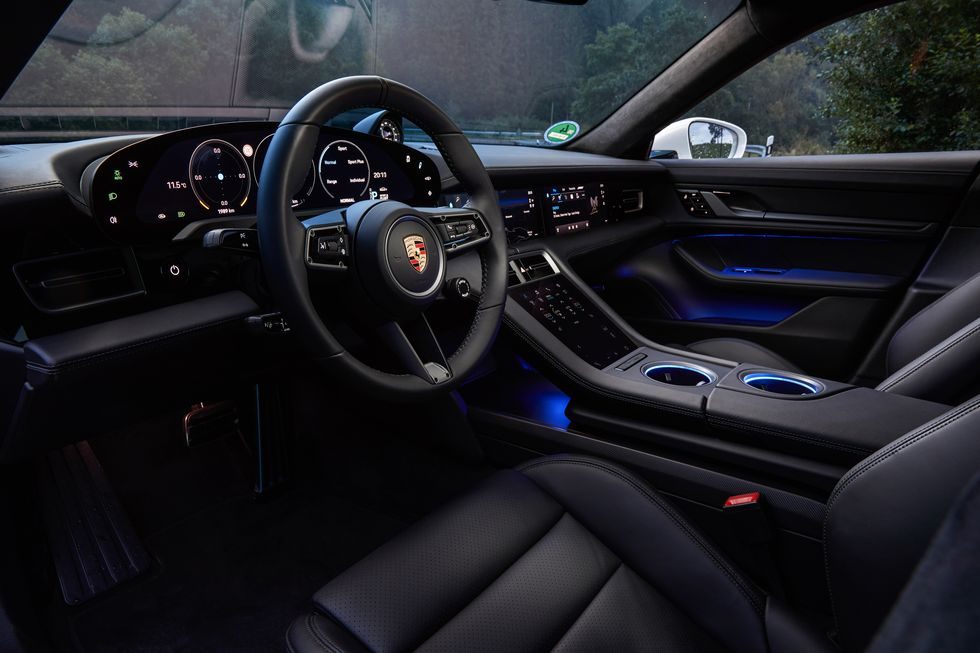 01
Design.
Three cars that reflect the future – and yet instantly reveal the Porsche soul. The Taycan, Taycan Cross Turismo and Taycan Sport Turismo attract glances even at a standstill.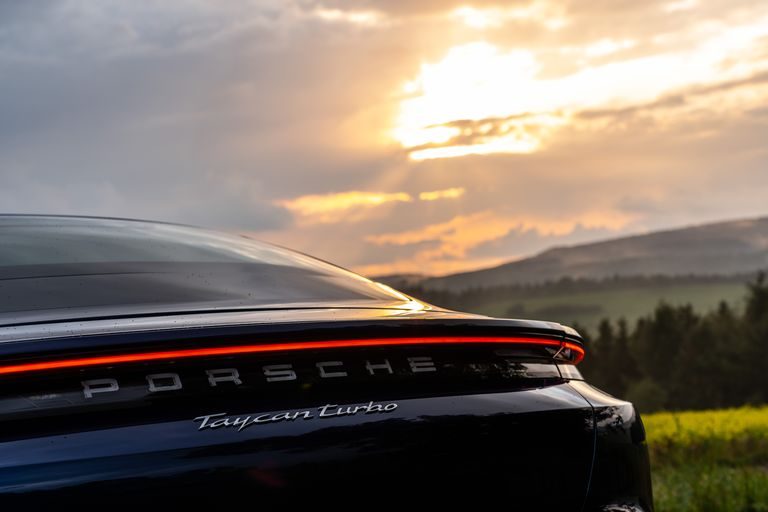 02
Spaciousness.
The Taycan Cross Turismo and new Taycan Sport Turismo don't just offer their drivers and passengers a comfortable travel experience with plenty of space.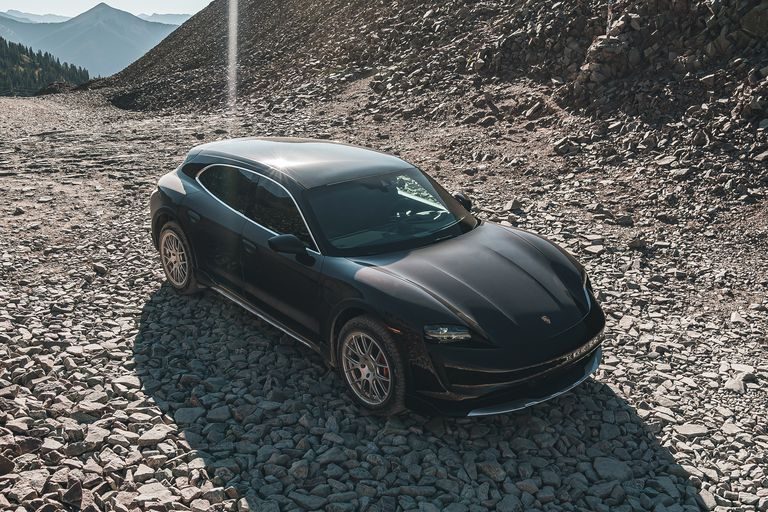 03
Switching two-speed transmission.
A newly developed, automatically switching two-speed transmission on the rear axle ensures noticeably improved dynamics.
Experience even more intense.
An adrenaline rush that never fades.
Jump in, buckle up and get your pulse racing: the new Taycan GTS and Taycan GTS Sport Turismo embody pure Porsche E-Performance. 440kW (598PS) of overboost power with Launch Control, a GTS-specific drivetrain tune for increased agility and the distinctive Porsche Electric Sport Sound typical of the GTS, make every drive an event. The unique GTS interior elevates the driving experience, with optional decorative stitching in Carmine Red or Crayon.
ABOUT SERVICES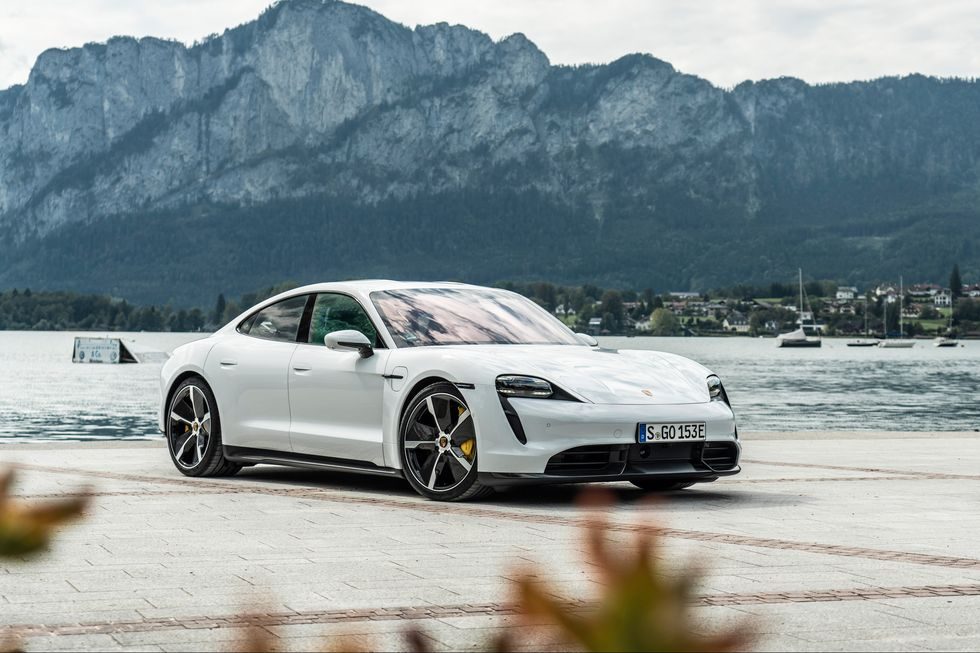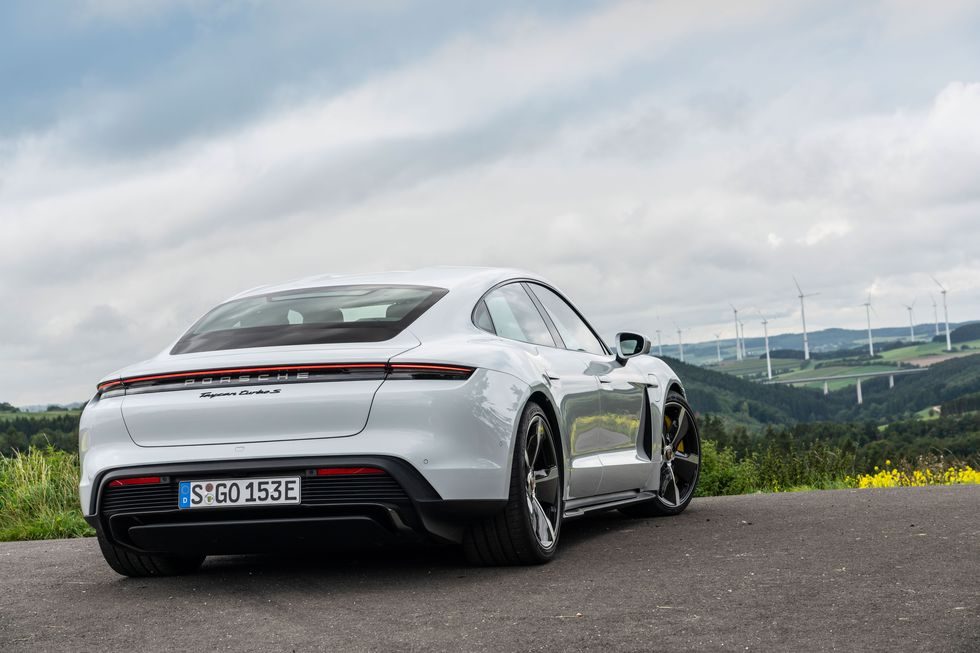 Permanent Magnet Synchronous Motors.
The key to designing an outstanding drive was the systematic continuation of the purpose-design approach: no compromises with the perfect interaction of drive components. Two Permanent Magnet Synchronous Motors are therefore installed in all 4S, Turbo, Turbo S, GTS and Taycan Cross Turismo models – one on each axle – and the Performance Battery Plus¹ is integrated deep in the underbody. The effect: superior driving dynamics and an all-wheel drive that can be optimally adjusted to the fluctuation between efficiency and dynamics in the various driving modes.
Especially for dynamic driving, the Taycan, Taycan Cross Turismo and Taycan Sport Turismo feature the Porsche Active Aerodynamics system with controllable cool air intakes. With the Taycan, the system also has an adaptive rear spoiler that extends in three stages in accordance with the driving situation: at 90km/h, 160km/h and 200km/h, it demonstrates where an electric vehicle becomes a sports car and a sports car becomes a Porsche. The final stage (Performance) ensures maximum driving stability and optimum dynamic potential.